well, it seems I have been a little negligent of this log, luckily I have no idea if anyone reads it, so…
Anyway, as well as learning a bunch of songs for a band I may be working with, I've been adding to the Lockdown Lead Guitar playlist on YouTube, today's installment was a Bon Jovi classic from 1986; You Give Love a Bad Name from the Slippery When Wet album.
While I admit to being a bit of a Sambora fan I chose this one because I've been playing around with some new plugins from Nembrini Audio, one of which was a digital emulation of the fabled Klon Centaur overdrive pedal, and Richie is well known for enjoying the real deal plugged into a cranked Marshall style amp head. To emulate the amp I've used another free Amped Roots plugin from ML Soundlab.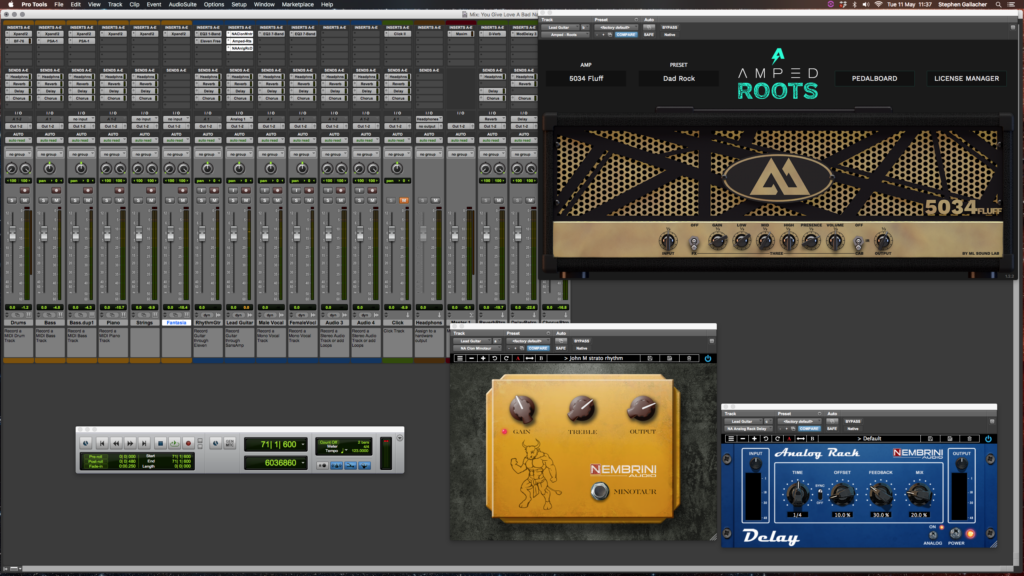 For those who don't know, the Lockdown Lead Guitar series started in early 2020 as something to keep me occupied while there were no gigs to play, and with neghbours and family working from home I had to find a way to record quietly, so the whole series (with one exception) was recorded either with amp simulation plugins or a through a Boss Katana amplifier's recording output, but with no actual speakers or microphones being used.
The plan for now is to do up to 50 episodes, then, once life has returned to normal(ish) I'll rerecord the entire series with real amps and speakers and compare the results.