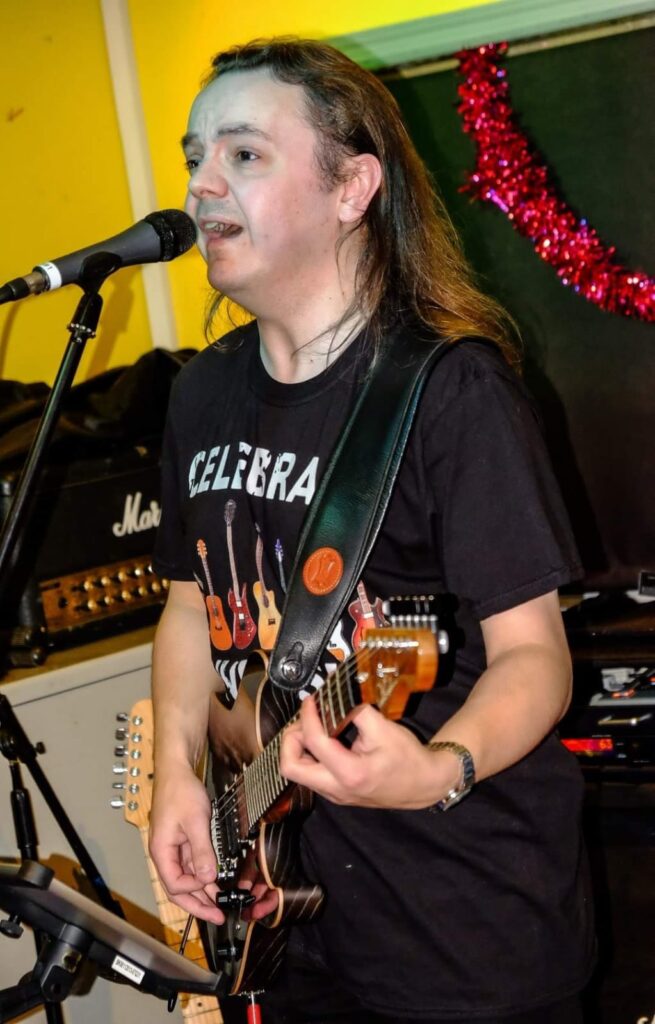 If you need a guitarist for live or studio work you have come to the right place. I am as at home in the recording studio as I am on stage, and would be delighted to be part of your next project, simply get in touch to check my availability.
Having worked in live music since 1994 I have had many opportunities to play many styles of music with hundreds of different players allowing me to become a very versatile player, able to adapt to almost any style of music. Playing primarily electric guitar, I also play acoustic and classical styles as well as a little lap steel.
I've always used a variety of instruments, effects and amplifiers to fine tune my tone to the situation; my preferred equipment includes instruments designed by Patrick James Eggle, this includes a custom built 7 String, various Berlin models and Redwing guitars. I'm also a fan of the Fender Stratocaster as well as guitars by PRS, John Suhr, ESP and Ibanez.
For amplification I'm a long term user of Laney, Mesa, Blug and Boss amplification, All of which have worked well in live and studio situations.
For effects I have a large variety options from classic pedals such as the Electro-Harmonix Big Muff and home built Germanium Fuzz through to modern rack units and software plugins.
With an understanding of how these different elements work together as well as a work ethic of serving the song, I'll be able to nail the tone you need and colour your tracks as much or as little as you like.